We process Business and Personal Tax Returns without the headache normally associated with tax time. Plus, for our clients already allowing Accounting Mojo to handle their bookkeeping, our Tax Solution is efficient and less costly.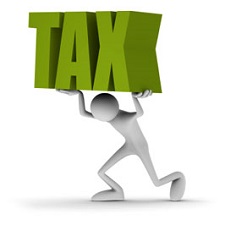 Tax Planning during the year is critical to our small business clients. We can tax plan monthly, quarterly, or basically anytime of the year. When the methods we use are so fast and efficient, this activity becomes routine. Making tax decisions in July or August is much preferable to April 15!
Are you withholding enough to cover your business taxes, wages, and investments?
What happens to your tax situation if you invest more in a SEP or SIMPLE?
Can you convert your LLC to be taxed as an S Corporation, even retro-actively?
We handle these types of tax planning activities all throughout the year, so tax time is as low stress as possible.
Here are the returns that we process:
Corporations and S Corporations
LLCs, LPs
Sole Proprietorships
Non-Profits
Personal Returns
State and Federal Components, including Depreciation and Balance Sheet compilations